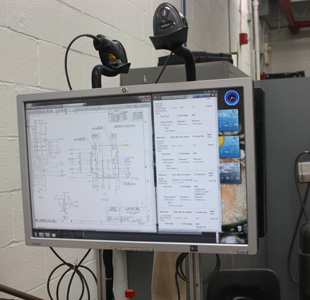 Finishing/ Inspection Reports

Parts can be setup with multiple inspection reports, each report attached to a specific operation. Each Inspection report can be setup with a specific sampling plan and inspection requirements. The employee must enter all required information, specified in Quality Requirements, before it can move to the next operation. Where possible all values are read directly from instruments removing any data entry errors. The values are checked against the limits in the Quality Requirements to determine if the part meets the requirements.
Employee have more time to inspect parts.
Accurate data, eliminates data entry errors.
Enforces sampling plan.